When you scan in your Battlecast cards, you have a unique opportunity...
PS...Always let you Skylander see you BEFORE you touch them. My son startled Trigger Happy here and....well...LETS just say we are shopping for a new coffee table....and couch...plus a new living room window.
Once they get to know you, boy, they just stop by all the time.
I think Snap Shot likes to pop in just to see if the candy dish is full.
After a while, its pretty fun...and interesting!
I mean, who knew warsupials like their backs scratched?!?
Scanning in your Spell Cards is can brighten up your day too: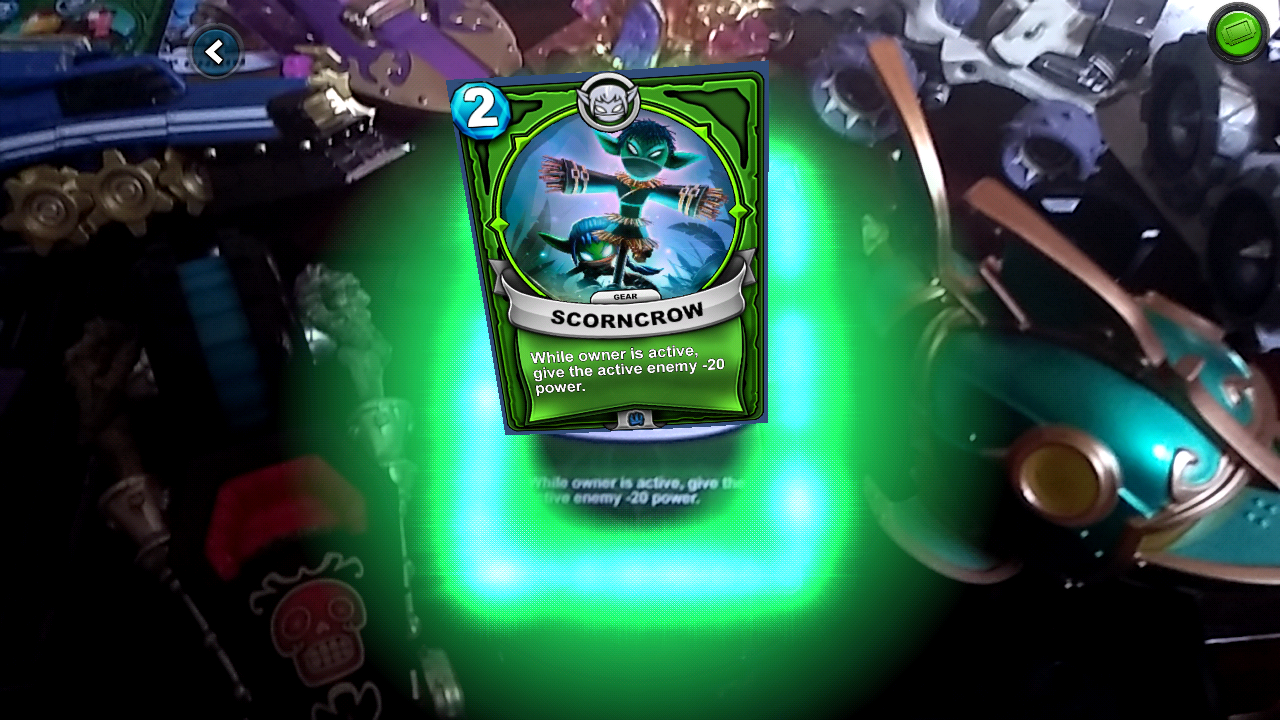 We, generally speaking, are pretty non-magical folk. But levitating cards in your living room (after the repairs, of course) can really break up the monotony.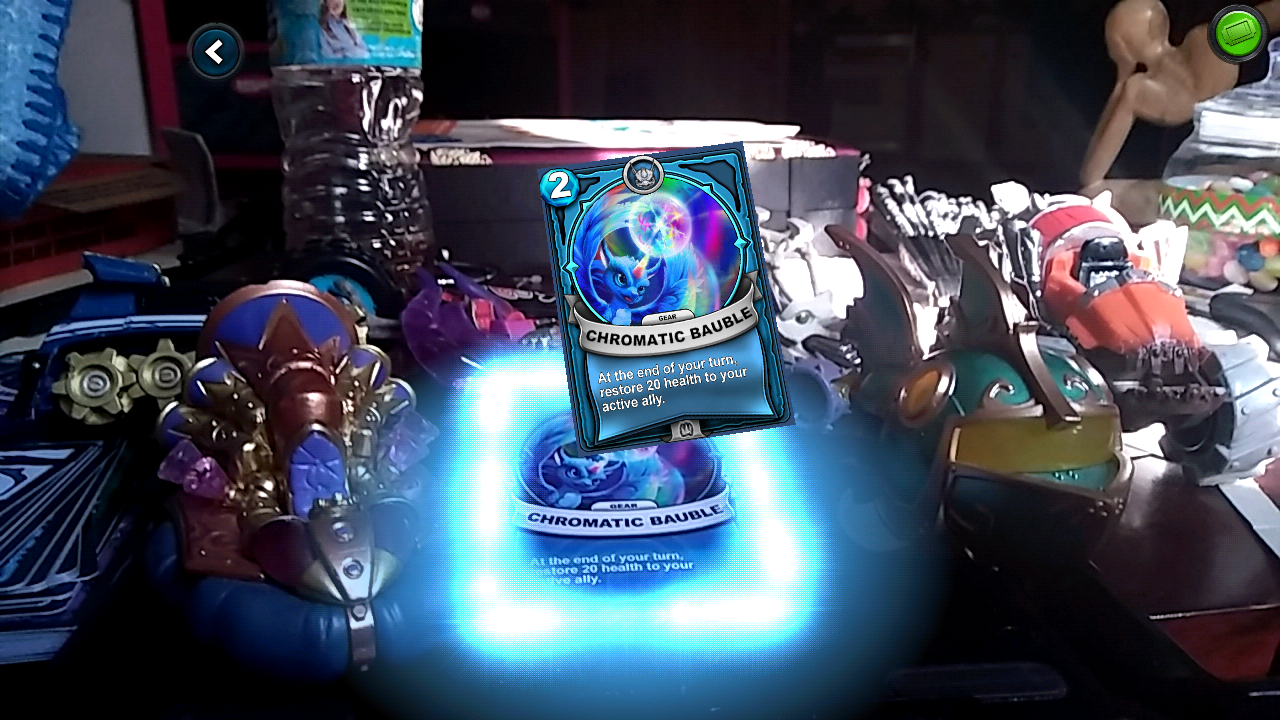 Feel free to add any shots of when Skylanders visit YOUR house...!!